Cleaned March 2012
IAFD
Someone asked about
Lori Pleasure
a long time ago, maybe in March or April. She started out as a model for various swimsuit and lingerie companies, then did a few pornos, then left. I don't think her website gets updated very often, but if you want to look it's @@@.loripleasure.com.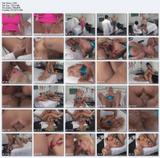 540 x 404 resolution
26 minutes
192 MB
Dead link(s) removed
A few photos I have...