Chelsea Noble
http://imdb.com/name/nm0633564/
Date of Birth
4 December 1964, Buffalo, New York, USA
Birth Name
Nancy Mueller
Spouse
Kirk Cameron (20 July 1991 - present) 6 children
Trivia
Met her husband, Kirk Cameron, on the set of "Growing Pains" (1985).
Has one brother: David.
Parents: Fred & Irene Mueller.
Children (with Kirk Cameron): Jack (b. 1996), Isabella (b. 1997), Anna (b. 1998), & Luke (b. 2000 - adopted).
Co-founded (with husband Kirk Cameron): Camp Firefly/The Firefly Foundation, which sponsors camping trips for terminally ill children & their families.
Biological daughter, Olivia Rose, born. Has four adopted children with Kirk Cameron. [18 July 2001]
Second biological child, James Thomas, born. [April 13, 2003]
Sister-in-law of Candace Cameron Bure, Valeri Bure, Melissa Cameron, Bridgette Cameron and John Ridenour.
Born on the same day as Marisa Tomei.
Daughter-in-law of Robert Cameron and Barbara Cameron.
Chelsea Noble - Left Behind The Movie & Making Of (2001) [DVD]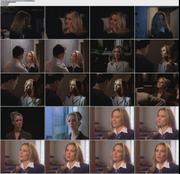 96MB 720x480 3:08 MPG DVD
http://megaupload.com/?d=X2LSUHG6
http://depositfiles.com/files/lp6t924j6
http://************/dl/133152299/2303...9_DVD.mpg.html