Kelly Stafford - Rocco Super Motohard is the name of the vid. There is 70% porn action and 30% fun at a motocross event. It'S not only Kelly but 2 other girls too.
What I like about this vid is the fresh and light-headed fun between the hardcore scenes. Not the ususal "fuck and cum" stuff.
31:44min, 175.45mb, 320x240, avi. Splitted into 2 rar files, 87.74mb, 87.71mb.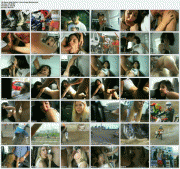 http://depositfiles.com/files/25bygi6qz
http://depositfiles.com/files/pxgb36cyr
Password:
february
My kinky fetish thread with over 100 entries:
http://makeitquantum.ru/showthread.php?t=68075