Here are some interesting pictures I found on the net...
Karma Being Fisted: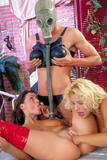 Karma vs. Omar: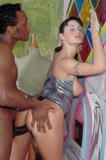 Karma In A Jello Pool:
Karma At Live Show: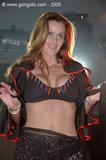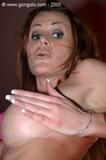 Interesting to note she had her tattoo removed from her right bicep. You can see faint traces of it on the last picture. There seem to be 2 different rumors floating around as to what happened to her. One rumor said that she married a german businessman and retired to start a family. The second rumor was that she developed a heroin addiction and was doing escort work to support her habit. I'm hoping she is happily married and has a family. Would hate to think my favorite porn star is a heroin addicted prostitute.
I also found a bunch of small clips of her at a sex convention of some kind in Barcellona around 2005. Will post them soon as I get a chance.